Halloween may look a little different this year. However, have no fear, our local businesses have gotten creative and are ready to treat you to some spooky delights.
Halloween DJ Skate
The City of West Kelowna is hosting a family friendly Halloween DJ Skate on October 27th. Registration is necessary, as there are a limited number of spots. You can reserve your spot online at westkelownacity.ca. Come out dressed in costume, enjoy candy, and cranked up tunes!
Kalala Organic Estate Winery
Have a great costume? Take a photo of yourself in it, along with a bottle of Kalala wine and have a chance to win a gift card!
Rules:
1) Take a photo of you, your kids, and/or your friends in Halloween costumes with Kalala wines (You can also dress up the Kalala wine bottle if you prefer not to be in the photo!).
2) Post the photo on Instagram, include the hashtag #halloweenwithkalala, and tag @kalalawines
Entry Period: October 21 – October 31, 2020 at 11:59 p.m.
Just 4 Fun
A Halloween Party will be taking place from 9:30am -3:00pm on Oct 31. Come dressed in your costume and received $2 off admission. COVID protocols will be in place during this event. For more information contact Just 4 Fun at 250-878-7121.
Dread – a horror based tabletop game
Orchard City Games is hosting a tabletop game night where DREAD is the game. This is a game of horror and hope and players will participate in the mutual telling of an original macabre tale. This game also used Jenga instead of dice. The game takes place on Oct 30th at 6:00 pm. Contact Orchard City Games at 778-754-5860 for more information.
Heritage Cemetery Tour
Join the Regional District parks staff for a tour of a heritage cemetery. For more than a century, members of the Gellatly family have ben buried here and on this tour, you will learn about their history and the stories behind their names.
Preregistration is necessary. Visit www.rdco.com/parkevents and register for one of two time slots.
Oct 31st: 10am-11:30am or 12:30pm-2pm.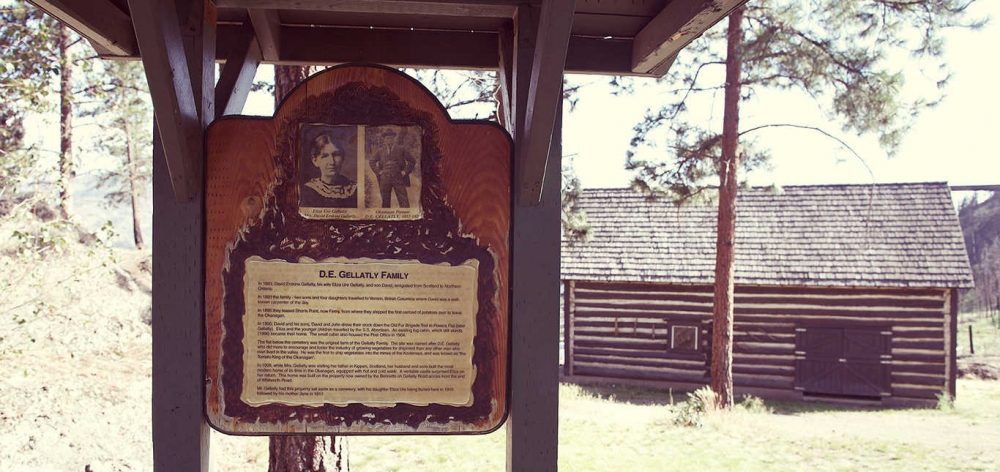 Spooky Happenings at the Westbank Museum
Last year, the staff at the Westbank Museum wrote an article about some spooking happenings that took place at the Westbank Museum. Check out the article here. If you know of any spooking happenings, let our museum staff know as they would love to hear about them.
Westbank Museum and West Kelowna Visitor Centre | 2376 Dobbin Rd | 250-768-0100
If you know of any other spooky or fun Halloween events taking place in West Kelowna, let us know! Message us on Facebook or Instagram.
The post Get Your Spook On With Some Halloween Fun appeared first on Visit Westside.