The Claim Now on a business listing details page allows the real business owner to establish the ownership by verifying with the site-admin. Once the site-admin verifies and accepts the claim request, then only a business owner listing gets a Claimed badge.
Every business owner is not required but recommended to go through the claim process to make sure their business is not claimed by someone else and also to gain the trust of their customers.  The main benefit is to add more information for the viewer, get reviews and also for the internet search engines to display more information about the business.
To further explain this we have described claim feature along with a use case in details below:
Here is a typical scenario where a user will claim a business listing.
If a business is already listed in a directory, the business owner can request to claim their business listing by verifying and establishing their identity as a real business owner to get the most out of a directory.
Use case Example: John's Pizza Shop in downtown
John runs a pizza shop in downtown called Best Pizza Place and he comes across your awesome directory called OkanaganList.ca, where they list all the pizza shops in the downtown area.
John is surprised to see his pizza shop is already listed on OkanaganList.ca but he doesn't have access to manage the listings, he quickly notices claim button below the address/map area (see below) and clicks on claim link.

He is prompted to sign-in/sign-up.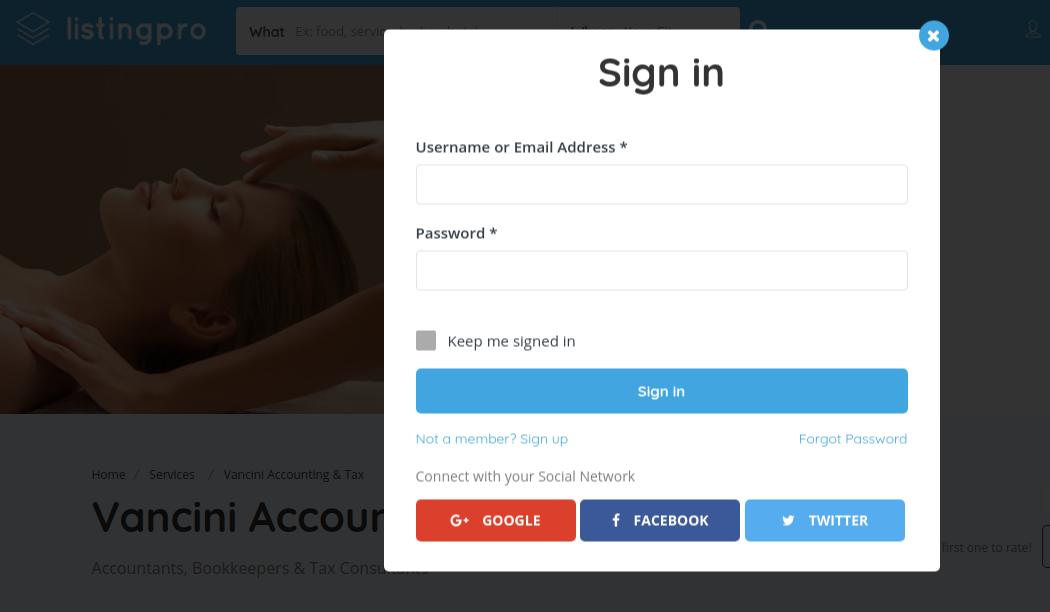 Once signed in user can claim by filling out the form with the additional details for verification based on the local guidelines and policy.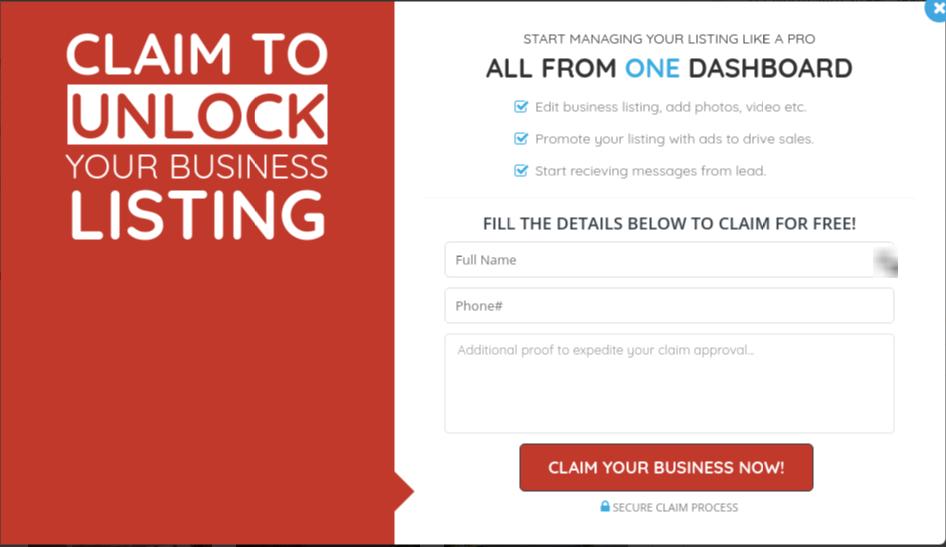 The site-admin needs to review and approve the Claim.  Please allow up to 24 hours to process.  Once accepted, user will be able to see the listing in their administration screen.
The user then can login and add more information about his business.
Once claim is approved the Claimed badge will show next to the listing name (see arrow below) and the option to claim will disappear.